There are so many Dishes from Coconut that Hanoi people love
Thai coconut ice cream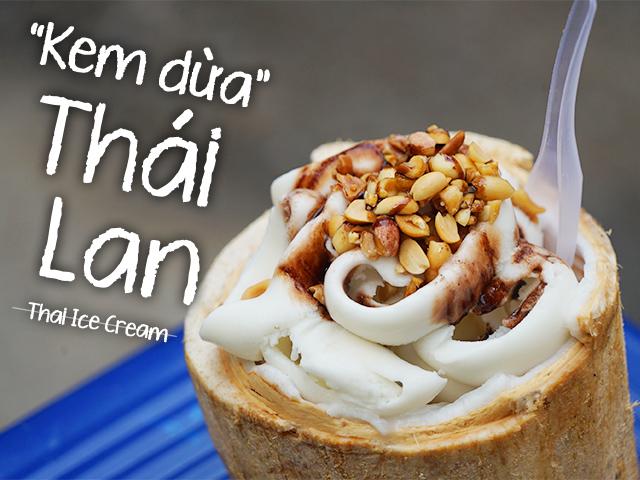 Only appeared in Hanoi in the early summer of this year but Thai coconut ice cream is receiving the love of many people. Ice cream is mainly sold on trolleys. Each of the creams is half a coconut that has been grated with coconut, scooped with ice cream and then sprinkled with chocolate sauce and peanuts. Soft creamy, mild aroma, though not too clear of coconut smell. Currently, coconut cream is sold in many areas such as Hoan Kiem lake, around Bach Khoa university , Thanh Xuan district, Tran Duy Hung street …
Hai Phong macerated coconut
Last summer, Hai Phong macerated coconut fever spread not only in Hai Phong but also in Hanoi and a few neighboring provinces, even then in Saigon there was the appearance of this dish. With the main material is fresh coconut fiber, coconut jelly, pearls and milk …,macerated coconut with taste of coconut milk. Therefore, this dish quickly received the love of many people. Currently in Hanoi, in addition to online shops,macerated coconut are also sold in many places, you can refer to the address as below:
Coconut dessert with jelly
Coconut dessert with jelly is considered as a "brother" of macerated coconut . With ingenious variations, this dessert still includes young coconut, coconut milk but has a cool green jelly. It is the combination of coconut and jelly that has created such
a refreshing drink during the summer.
Coconut with water chestnut dessert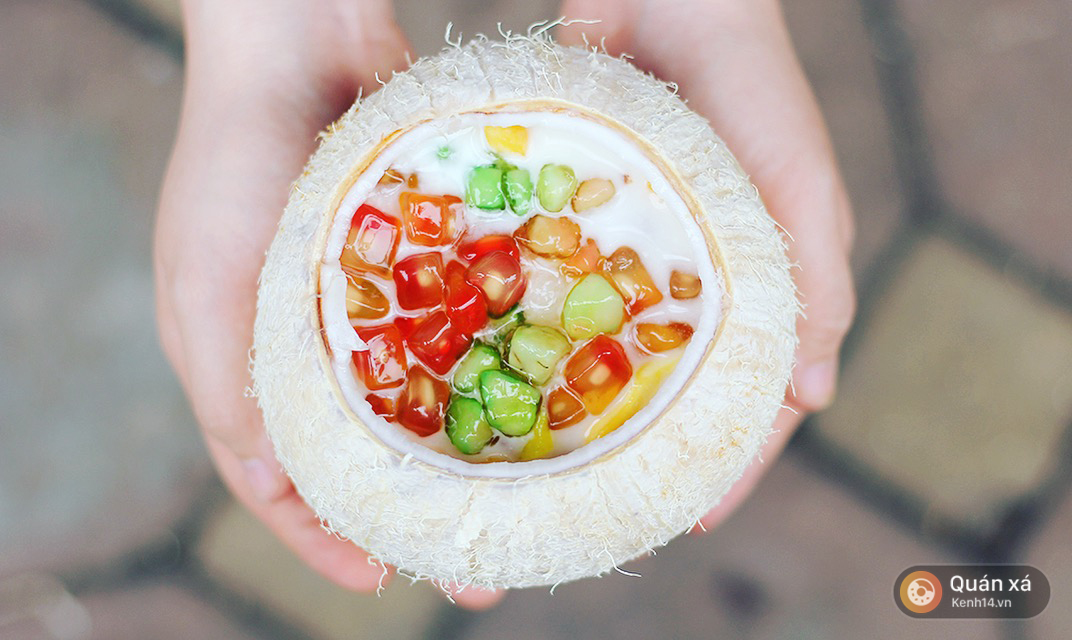 Not to mention the taste, the form of coconut with water chesnut dessert has caught the eye by the attractive topping part including jaggery, jackfruit, pearls, longans … Inside the coconut there is also a layer of coconut jelly and copra below. All blend together with fragrant coconut milk. Each coconut with water chestnut is very full, even for 2 people to eat. In Hanoi, if you want to eat coconut with water chestnut dessert, you can go to address 30 Han Thuyen in the afternoon and evening.
Coconut Jelly
Cool sweet coconut jelly are extremely suitable for the hot weather of summer. The top layer of white jelly along with transparent jelly beneath is all sweet, fragrant with coconut, smooth and melting right at the tip of the tongue. In addition to coconut jelly in a cup, there are many places that sell coconut jelly fruit, so after eating all the jelly, you can also eat the copra. Coconuts jelly are also sold in many places, typically 21 Tran Phu, 34 Hang Cot, 29 Hang Than, 33 Nguyen Khac Nhu, cafe shops around West Lake.
Coffee with coconut milk
Coffee with coconut milk is not too new, but over time, this drink is still loved by many people. The aromatic taste of coconut when blending with coffee becomes extremely suitable. Currently, there are many cafes in Hanoi that sell this coconut milk coffee so you are delighted for choice!