Reporters of international news agencies offer a series of compliments for Hanoi cuisines.
According to "Tuoi Tre", in a news report released last night (February 27) beside of the US-Trieu Summit, male reporter David Muir of ABC News (USA) directly discovered 3 delicious dishes reputation of Hanoi street food. It is egg coffee, papaya salad and beef "pho".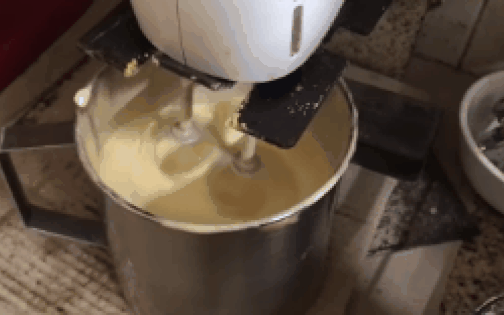 David Muir went through a small alley, to the Old Quarter cafe to enjoy egg coffee. When the shop staff used the egg whisk in the big cup, he directly observed, asked, and immediately tried a bit of the egg, and also praised the taste with the hand. Later, he tried to come up with papaya salad and beef "pho". In particular, the sauce soup of beef "pho" with seaworm, has created a perfect taste that makes David Muir admire "delicious" praise. In addition to ABC News reporters, according to "Tuoi tre" News, the Washington Post reporter, Mr. David Nakamura, posted on his personal page the items he enjoyed, such as "bun cha" with "Obama combos", "mì vằn thắn" and egg coffee.
He described the "mỳ vằn thắn " that were too cheap for a meal in the United States. As for egg coffee, he complimented : "It is very sweet, sweet and moderate. It is possible to slowly enjoy it as a dessert". In the menu of dishes served at the International Press Center (IMC), a series of famous food and drinks in Hanoi such as: Pho Thin, Giang egg coffee, bun cha, banh khuc, rice Vietnamese traditional set …
According to
Zing.vn
, Arya Sapito (Nippon TV reporter, Japan), praised delicious, with many strange tastes, while the barbecue is very fragrant. Park Soo Jin (representative of SBS Korea) said that he has tried Vietnamese "bun cha" in Korea and this time going to bun cha restaurant where Mr. Obama used to eat. "We are especially impressed with pho, bun cha, banh xeo.
At this event, the journalists are always on duty at many locations so we often eat bread to save time. Vietnamese bread is very delicious. We only had to give up herbs because we did not know the strange taste, "Kim Tae Yeon (25 years old), who supported the interpretation for MBC News, Korea's journalists, told Zing.vn. According to Hanoi Moi news record at the News Center, reporter Tanaka Yoichiro (Yomiuri Shimbun newspaper, Japan) complimented "bun thang ".
Due to the sweetness of the dish, it was difficult for Tanaka Yoichiro to describe, saying the dish left an unforgettable impression. Reporter Joao Manuel Pimeta (Portugal) complimented the delicious and attractive Vietnamese food, after eating rice with fish sauce, vegetables and soup. In front of the main event of the Summit, many international journalists were present in Hanoi, enjoying street food.
Reporter Josh Berlinger (CNN) posted an image of the hot "cha ca ", accompanied by a description of "a unique of fried fish in Hanoi, a street in the city named after this dish". The image of the bakery on Han Thuyen Street (Hoan Kiem, Hanoi) was published by a Reuters reporter, with the content "invite each other to enjoy the best bread in Hanoi".