Red jellyfish-A delicious dish that only available on the season change in Hanoi
Looking like sushi, but only 30.000 VND/pax of this specialty in Hanoi, not until the summer, but the people have been searching for this food.
Every year, at the beginning of March, when the weather in the North begins in the summer, in Hanoi, people go on asking each other to eat red jellyfish. Although this dish has been around for a long time, not everyone in Hanoi knows or tries it.
This time, only at the beginning of March, but people have been asking each other where to go eat red jellyfish.
Red jellyfish are only seasonal, so those who love it will usually have the exact time of the season to take advantage of eating it. Red jellyfish season usually takes place around 25, 26 January to Lunar May. But the best jellyfish is around March because at that time the weather begins to heat up.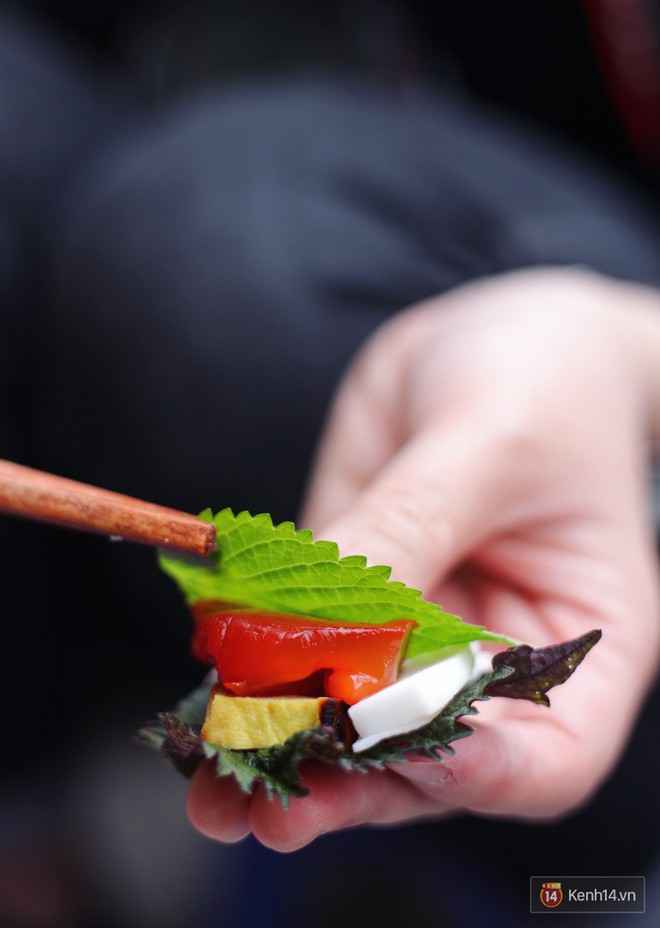 The red jellyfish is a summer food because of its coolness. At first, it sounds like … weird, but anyone who is familiar with it quickly loves this strange taste.
The way to eat red jellyfish is also very special, because holding up is like a piece of sushi with the main ingredient is a certain type of seafood extremely special. First, people have to use perilla leaves (or can add marjoram) outside, then add a piece of baked beans, coconut cut thin pieces, finally put the red jellyfish up and then roll, dip in a bowl of prepared "mam tom".
The piece of red jellyfish has been soaked with kumquat to give it a nice aroma and less fishy smell, a piece of it is mop, and it looks like jelly and succulent. The jellyfish body is usually softer and more succulent, while the legs are tougher, depending on the preference, each person will choose the best jellyfish for themselves.
Red jellyfish must definitely eat with delicious "mam tom". "Mam tom" bowl must also be mixed with enough spices to be salty, sweet, sour, spicy, whipped up foam, nothing is equal. The jellyfish is cool, eaten with baked beans, and coconut is mixed with the aroma of perilla, marjoram and there is "mam tom" so it is both strange and attractive.
Not everyone can eat and like red jellyfish. However, this is a very strange summer dish that you should try. Knowing that, eating then "addicted" to this dish?
Some addresses sell red jellyfish in Hanoi:
– 16B Duong Thanh Street (14h – 19h)
– 70 Hang Chieu Street (9:30 – 18h)
– Lane Thanh Ha (12h – 18h)
Price: about 30.000 VND / rate