Discover the uniqueness of Vietnamese coffee from specialty coffee of the North – Eastern – South
People say that coffee is the national drink of Vietnamese people is not wrong, and that is a very proud thing. Only from a habit of being introduced into the French period, Vietnamese people develop into a unique culture recognized by the world.
Vietnamese coffee has developed to the extent that every region in the North – Central – South has a unique way to drink coffee :
Egg Coffee Hanoi
Egg coffee is thought to be born somewhere in the 1950s in Hanoi. Interestingly, few people know the origin of this unique coffee due to the scarcity of fresh milk at that time, so they had to "improvise" with eggs.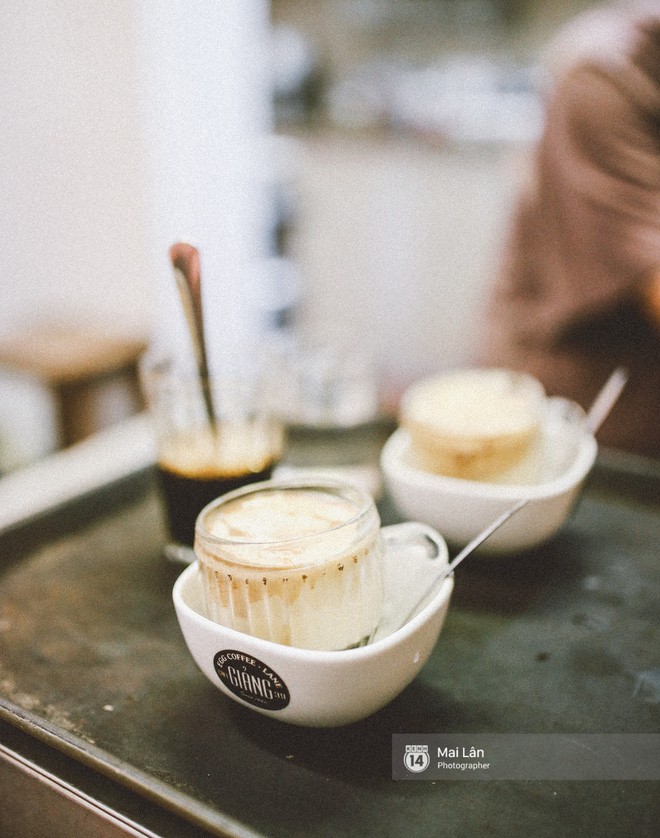 Amazingly, a dish of that origin has become one of the specialties must try when coming to Hanoi. Everyone who first heard about egg coffee, was surprised. But when they tried it, they loved it. If properly prepared, egg coffee will have a fat taste without fishy, deepening coffee flavor. The two kinds of materials that seem to be unrelated to each other, but they are auxiliary to make the egg coffee successfully, go into the list of special famous drinks on foreign newspapers such as CNN, The Guardian …The egg coffee was praised by other foreign friends. So whether you like coffee or not, egg coffee is a drink must try. Although egg coffee is a specialty in Hanoi, we can still find it in Saigon.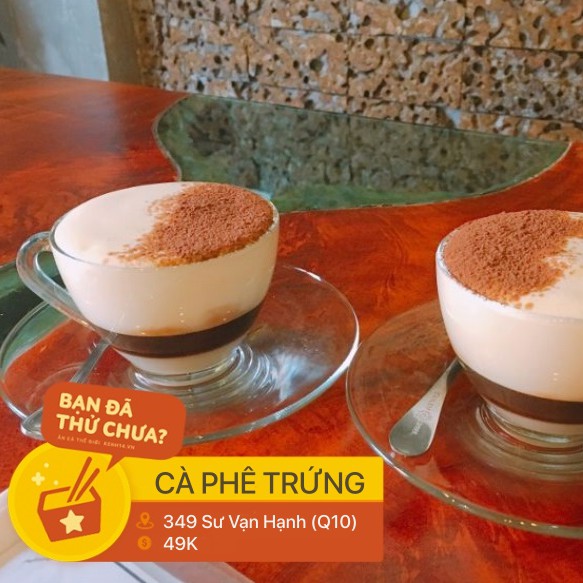 Salt Coffee – Hue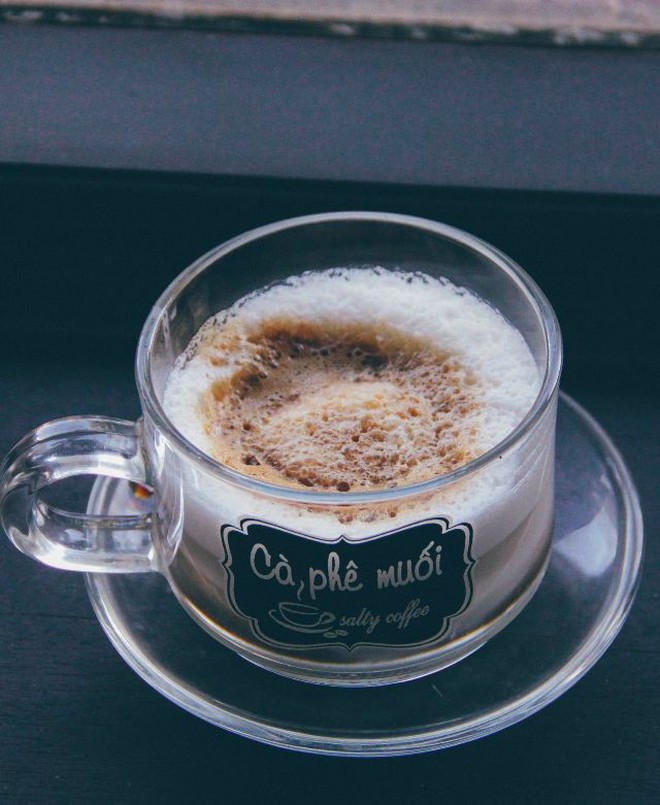 If you've ever heard of people teasing by… putting salt in coffee, you'll have to think again when drinking this cup of coffee.
Unlike egg coffee, salt coffee is less known, but this is the famous coffee of Hue. Salt coffee is served with a little salt and fermented milk and traditional coffee. The amount of salt mixed into the coffee neutralizes the two bitter and sweet tastes, leaving the aftertaste fragrant. Salt coffee is a specialty of the ancient capital of Hue that nowhere else has. Salt coffee was born about 7 years ago, with "original place" is a garden cafe on Nguyen Luong Bang street. There is not much information for the origin and inspiration to create this coffee, but not many people care. People were completely conquered by the new and exciting taste of salt coffee. Currently, salt coffee has covered many places in Hue street. Although it's a little rare, you can still find this salt coffee in Saigon.
Racquet Coffee
There is a fact that no matter where you go to the country, coffee will find its own way, and in Saigon there is a racquet coffee dish. Unlike coffee with variations with other ingredients, Saigon racquet coffee is especially in the method of mixing with net rackets.
The old Saigon people used to make coffee by putting coffee in a net bag of 25cm long, 10cm in diameter, then boiling water and boiling continuously with a coal stove. In this way, the brewed coffee will be pure but not lose its taste, and it will be much more fragrant. It can be said that racquet coffee is one of the oldest coffee culture features.
Currently, due to the changes in the way of living and the life of Saigon people, many racquet cafes have disappeared. However, the few remaining tennis racquets in Saigon still quietly preserve this ancient culture over the years.